The Code.Hub Faculty is formulated by instructors who have strong academic background with acknowledged MSc studies, and some of them even with Ph.D. titles and post-doctoral experience. Alongside, they are outstanding experts in IT industry who average over 10 years of experience in their fields of interest that they teach in well-established national and international companies. Collectively, our instructors experience has been recorded in the following (non-exhaustive) list of IT domains:
Telecommunications
Financial / Banking
Big Data Analytics
Healthcare
E-Learning
E-Commerce
Travel
It is worth noting that in all the above sectors, our instructors apply Agile Methodologies and have participated as "key-role" engineers in positions spanning from software engineering to solution and system architecture and covering the following indicative list of technologies in front/back-end sectors:
classic ASP, .NET, C#, Java, ASP.NET Core, Angular, Node.js, React Native / React, Android OS, iOS, Xamarin, JQuery, Backbone, J2EE, Spring MVC, Spring Boot, Restful API design
Relationanl and no-SQL databases
UX design and experience
Asynchronous Messaging Systems (e.g. ActiveMQ, RabbitMQ, Apache Kafka)
Big data analysis and engineering (e.g. Apache Hadoop and its ecosystem)
Artificial Intelligence with deep learning models and methods
Wireless Sensor Networks (WSNs)
Internet of Things (IoT)
Performance benchmarking
Moreover, some of our instructors participate actively in IT-related international conferences and exhibit significant research publications in peer-reviewed journals, in the field they teach.
Ioannis Nikolakopoulos
Learning Lead Architect
Dr.- Eng. Ioannis Nikolakopoulos
Dr.- Eng. Ioannis G. Nikolakopoulos is a  qualified Electrical & Computer Engineer, graduate of the National Technical University of Athens (NTUA). In 2008, he also received his MSc degree from the postgraduate programme "MBA in Techno-Economic Systems" from the National Technical University of Athens, with specialization in IT Systems Management. In 2010, he received his PhD from the School of Electrical and Computer Engineering of the same University and he also graduated from the School of Civil Engineering of NTUA.
Since 2006, he has accumulated a solid and extended work experience in the field of Information Technology as he has worked as Senior IT Engineer, Team Manager, Specialized Consultant and Project Manager in several international and national companies such as CCC S.A.L. (4 years in the Information Systems department), Planning Group S.A., SOL S.A. Certified Public Accountants\ Crowe Horwath International (2 years), National School of Public Health (1 year), Riedel Founk & Intercomtechnik – Pierides TechnoSystems Ltd (PTS).
In addition, Dr. Nikolakopoulos is Academic Director of postgraduate studies being offered by the University of Sheffield in Athens and at the same time, he has an extended teaching experience in many institutions. His expertise lies in the fields of Software Engineering, Business Intelligence, Big Data, Programming, Managing Knowledge Driven ICT Projects, Operating Systems, Data Modeling and Advanced Database Systems.
---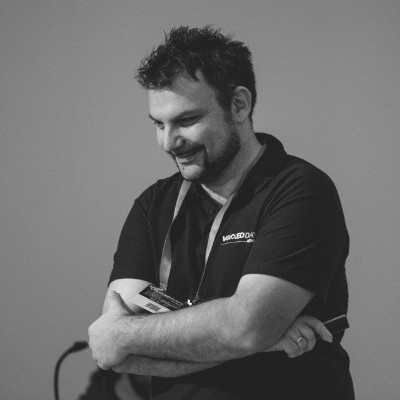 Patroklos Papapetrou
Java Academy - Tech Director
Patroklos Papapetrou
Patroklos Papapetrou is a software engineer with 20 years experience in software development. He has worked in many Greek and foreign companies and for the last 2 years he is working remotely at Elastic. In the past, he was a professor in postgraduate college programs and has extensive programming experience in large-scale systems, and is a warm supporter of clean and quality code. He is one of the most active members of the Thessaloniki's tech community with a variety of activities, while occasionally likes to give speeches at technology conferences mainly on issues related to software development
---
Christos Peristeris
Java Academy - Tech Director
Christos Peristeris
Holding a Diploma in "Electrical and Computer Engineering" and an MBA in "Techno-Economic Systems" with specialization in "IT Systems Management", both of them granted from National Technical University of Athens.
Solid Computer Science background, algorithm, data structures and design patterns knowledge. Developing J2EE/Spring web applications, focusing mainly on back-end development, including platform integration services, Web/REST services, Relational/NoSQL DBs.
With more than 9 years of technical experience gained through corporate employment in leading companies of the lottery & betting domain like Intralot, I'm currently working as Software Engineer for Agile Actors, participating in Agile teams developing solutions for Camelot Global platforms. Experience and skills spanning from enterprise applications development to managing projects and supervising small developing groups.
Believing in intrinsic motivation, ongoing personal development, human factor, cooperation and collaboration values.
---
Dimitris Pnevmatikos
.NET - Tech Director
Dimitris Pnevmatikos
Dimitris is a software developer who has worked in enterprise mobility and fintech sector for 8 years. Starting off as an Android developer, he later moved on to developing for the Web. 
He is currently working as a senior software engineer at Viva Wallet primarily developing services for the Viva Payments Core Framework and loves getting involved in user interface design and development.
---
Constantinos Giannacoulis
Java Tech Director
Constantinos Giannacoulis
Constantinos is an innovative and confident professional with a distinguished 20+ year career leading the design, deployment, and support of advanced technology solutions.
While he had the opportunity to work with Java and Web ecosystems since their beginning back in the mid 90's, Constantinos possesses multi-year hands-on experience in building teams, setting up development hubs and design operational processes, designing and implementing software systems to address complex business needs in several business industries and utilize cutting-edge technology.
Over the past 5 years, Constantinos has served as Director of Technology in IRI's global development center and as Director of Software Development in SingularLogic.
---
Stratos Kourtzanidis
Tech Director .NET Academy
Stratos Kourtzanidis
Stratos Kourtzanidis is a senior software engineer and an experienced programming tutor. He received his Master of Science (Msc.) from the Department of Applied Informatics at the University of Macedonia (UoM) in Greece. He also holds a Bachelor in Automation Engineering from the Technological Educational Institution of Thessaloniki. He is a Microsoft Certified Innovative Educator and a Microsoft Certified Trainer 2021-2022, and also holds a certificate of didactic and pedagogical competence from ASPAITE school of Thessaloniki. He is awarded by Microsoft with the Microsoft Most Valuable Professional award in Development Technologies in 2018, 2019 and 2020 for his contributions to the tech community. He is the founder and organizer of Thessaloniki .NET Meetup, a vivid community of developers.
---
Konstantinos Servis
Big Data - Tech Director
Konstantinos Servis
Konstantinos is a Data Engineer with practical experience in many large organisations, such as Innogames, Atlassian, Commonwealth Bank of Australia, Atypon/Wiley and more recently Snowplow Analytics. He is a data enthusiast and Software Engineer with experience in a number of stacks and languages over the past 15 years, most recently in Big Data.
He holds a BSc in Computer Science, MSc in Computer Science, and a number of industry certifications including in (what was then) SCJP, AWS Architect and Agile Methodologies. He has also an  interest in mentoring and currently studying for an MSc in Astronomy focusing on Data Science and Data Engineering applications there.
---
Aggelos Katsaris
JS - Tech Director / Full Stack JS Engineer
Aggelos Katsaris
Technical Architect with a comprehensive knowledge of technology and 16 Years of cross-industry experience in Internet-based Applications and websites.
---
Fanis Prodromou
Angular - Tech Director
Fanis Prodromou 
Fanis is a Team Leader/Senior Software Engineer and works on a high tech company on the tourism industry.
He holds a BSc in Computer Science from Hellenic Open University.
He has developed during the last 12 years a vast experience both in Front and Back-end with main aspects being the architectural design, the code quality and the performance.
He has worked in various big companies with technologies like classic asp, .net C#, Java, Web Forms, .net MVC, and his passion is to build web apps with modern technologies such as Angular and Node.js.
---
Antonis Kalipetis
CTO at SourceLair, Docker Captain
Antonis Kalipetis
Antonis is leading the technology at SourceLair — a company specialized in creating developer tools, while at the same time helps teams improve their development workflow.
He's a Python lover and developer, and a Docker Captain. When not talking about himself in the third person, he loves automating stuff and sharing knowledge around all things containers, DevOps and developer workflows. He's also a regular speaker at local Meetups, mostly in Athens.
---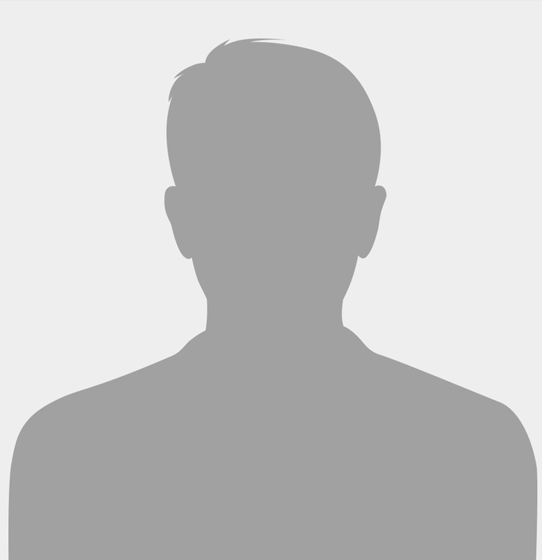 Vasilis Pigadas
Android - Tech Instructor
Vasilis Pigadas
He studied Computer Science & Biomedical Informatics, continue the educational path with a master on Informatics & Management at Aristotle University of Thessaloniki. Since 2010 started working as mobile developer to both platform Android OS and iOS. But at the first step the android ecosystem won the interest for him.
Android is a continuous challenge machine and this is the main reason for him to continue working on this. He make from scratch various google play apps at different categories like transportation, entertainment (radio stations), travel (travel, tourist, place guides), sports, chats.
He passionate with mobile development and try to make stay of art code base and concentrated to use architectures with minimum effort for new features and requirements. He working with both programming language Java and Kotlin, he believes every developer have to understand the project and difficulties before choose the correct programming language.
---
Aristeidis Bampakos
Angular - Senior Tech Instructor
Aristeidis Bampakos
Aristeidis holds a BEng in Computer Technology from the University of Portsmouth and an MSc in Telecommunications Technology from Aston University. He has been working in the software development industry for over 15 years. He started his career as a C# .NET developer but saw the potential of web development and moved toward it in early 2011.
Aristeidis currently works as Web Development Team Lead at Plex-Earth, where he specializes in the development of web applications using Angular. He is a Google Developer Expert for Angular and an author for Packt Publishing where he has published two books about Angular: Learning Angular – Third Edition and Angular Projects – Second Edition. He is also an active member of the GitHub open source community, where his main areas of interest are Angular based libraries and projects in the 3D mapping and geospatial industry.
---
Lefteris Karageorgiou
AWS - Senior Tech Instructor
Lefteris Karageorgiou
Lefteris has extensive work experience for over 10 years in Software Development, working mainly with Java in the FinTech and Sports Betting industries. He is currently working as a Lead Software Engineer at ZuluTrade (FX FinTech) and has been responsible for re-architecting the backend services from a monolith to event-driven microservices. Prior to joining ZuluTrade, Lefteris worked as a Senior Java Developer at Inspired Gaming Group in London, building enterprise sports betting applications for William Hills and Paddy Power. He is AWS Certified and enjoys working with large-scalable, real-time and high-volume systems. He is also a Technical Author at Java Code Geeks, one of the most popular blogs for Java programmers.
---
Dimitris Iracleous
Learn & Development Expert/ Technical Director
Dimitris Iracleous
Dimitrios Iracleous is a qualified Electrical & Computer Engineer, graduate of the Polytechnic School of Patras University. He has also received his PhD in the field of Automatic Control in Power Systems from the same university. Furthermore, he has a post graduate diploma in Teaching in Higher Education from the University of Hertfordshire.
Since 2000, he worked in various projects in the area of document management systems, big data analysis in health and industry as Analyst and Lead Software Developer in various companies and Institutions such as Atcom SA, Nomotelia EPE, National and Kapodistrian University of Athens, National Technical University of Athens, I-Know-How SA, CodeHub.
In addition, Dr. Iracleous has taught to many public and private Higher Education Institutes, like Athens University of Economics and Business (former ASOE), Hellenic Army Academy (Stratiotiki Scholi Evelpidon), University of Hertfordshire in Athens campus. His research interests include Modelling of Networked and Distributed Systems, Business Intelligence, Big Data, Machine Learning, Software Engineering. He is a fellow of Higher Education Academy.
---
Konstantinos Ziazios
Senior .NET Tech Instructor
Konstantinos Ziazios
Ziazios Konstantinos is a software engineer with more than 15 years' experience with long time C#/.NET development. He received his Diploma from National University of Athens (EKPA) from the Department of Informatics. He has worked in many companies, Greek and foreign. The last three years works at Pheron LTD. He is experienced full stack developer with .net technologies (WebForms and MVC and recently .net core stack) and front technologies like Angular and Reactjs. He has also developed many applications for Android and iPhone using Xamarin. Konstantinos has spent many years working as a consultant for many different projects and has deep ties to the agile community and very passioned about code cleanness and software quality. On any given day he could be programming in C# or F#, Javascript, Typescript,PHP, Java or all of them. He has participate in successful research project such as SatisFactory H2020 Project,Composition and others. He is the co-founder and co-organizer of Thessaloniki .NET Meetup, a vivid community of developers, and also speaker to DevIt conference 2017, and part of the program committee of Voxxed Days Thessaloniki conferences.
---
John Pagonis
UX Researcher - Senior Tech Instructor
John Pagonis
Dr. John Pagonis is a software production coach and NNG certified UX researcher. He helps organisations produce useful software and transform to agile ways of working. He has been in the software production business for 20 years and still enjoys it!
John assists organisations discover what they really ought to focus on by means of UX design and Scrum. His specialty lies with agile transformations, Scrum team coaching, requirements elicitation, requirements management and the integration of UX design into agile software production. He has managed teams in enterprise and startup environments. He also likes to teach.
John has a keen interest in software development productivity, operating systems, virtual machines and software archaeology, including the design of legacy systems and the human aspects that underlie them. He likes working with humans as much as he likes technology.
---
Sotiris Sotiropoulos
Senior UX Researcher & Designer - Senior Tech Instructor
Sotiris Sotiropoulos
Sotiris is a UX designer and consultant who groks the psychology of software engineers. He works with teams to produce useful software that users want to interact with everyday. He is a certified UX researcher and interaction designer from Nielsen Norman Group.
Sotiris enables companies across various domains deliver great designs by matching user needs to business requirements and KPIs. He enjoys working as part of the development team and loves to support product decisions with evidence as sourced from qualitative and quantitative user research.
He follows lean UX and design thinking approaches and likes to improve products iteratively as well as work in agile ways. In his spare time, he reads about psychology, plays video games and wares-off his Wacom tablet painting digital art.
---
Nasos Psarrakos
React - Senior Tech Instructor
Nasos Psarrakos
Hands-on Entrepreneur
Building Value through Internet Business Models
Started out as a software engineer but building businesses out of nothing, or helping them grow, seemed much more fun!
He is a voracious reader of popular science books and all things concerning psychology, body language, and our emotions.
Currently, he is a Front End freelancer and is running two SaaS businesses as side projects.  Also, he is doing public speaking on the subject of "Tech Entrepreneurship".
---
John Tsevdos
React - Senior Tech Instructor
John Tsevdos
John holds a Master of Science (MSc) in Internet Applications Development from London Metropolitan University. Since then, he has successfully participated and delivered many web applications and projects, mostly as a front-end developer. Over these years he used many front-end libraries and frameworks, from require.js to webpack and from vanilla JS and jQuery to React!
The last few years, he is been building web applications using React and its extensive ecosystem and tools. He loves teaching, knowledge sharing and tries to be an active member of the greek – and not only – web community.
---
Konstantinos Ztoupis
React - Senior Tech Instructor
Konstantinos Ztoupis
Konstantinos holds a BSc in Computer Science and a MSc in Communication Systems & Networks.
He is a passionate and results-driven developer with a strong knowledge of various javascript libraries (React, jquery, Backbone) and agile methodology.
He currently works as a senior software Engineer and Scrum Master in an Online Travel Agency, which was among the 5 largest and most successful in Europe.
---
Spiros Chountasis
Senior HTML/CSS/JS Instructor
Spiros Chountasis
Dr. Spiros Chountasis has over 20 years of experience in Information Systems and Computational Methods. He holds a Ph.D. and a post-Doc in Optics/Image Processing. He has proven professional skills in Information Technologies, Computer Systems and Networks. He is an experienced Software Engineer, involved since 2003 in the analysis, design, development, and maintenance of numerous challenging and demanding projects. He has an extended teaching experience in many institutions. His research interests focus on Data Analysis and Artificial Intelligence that includes Deep Learning models and methods. He is the author/co-author of more than 20 research publications in peer-reviewed journals.
---
Emmanouel Michailidis
Internet of Things (IoT) - Senior Tech Instructor
Emmanouel Michailidis
Dr. Emmanouil Michailidis received the M.Sc. degree in Digital Communications and Networks in 2006 and the Ph.D. degree in Broadband Wireless Communications in 2011 from the University of Piraeus.
Since 2018, he has been an Adjunct Lecturer with the Dept. of Electrical and Electronics Engineering and the Dept. of Informatics and Computer Engineering, School of Engineering, University of West Attica.Since 2012, he has been a Post-Doctoral Researcher with the Dept. of Digital Systems, School of Information and Communication Technologies (ICT), University of Piraeus. From 2007 to 2018, he was an Adjunct Lecturer with the Dept. of Electronics Engineering, School of Technological Applications, Piraeus University of Applied Sciences (TEI of Piraeus), Aigaleo/Athens, Greece. He has participated in several Greek and European research projects related with ICT. His expertise lies in the fields of Wireless and Satellite Communications, Wireless Sensor Networks, Intelligent Transport Systems, Broadband Networks, and Internet of Things.
---
Nikos Amplianitis
Quality Assurance/Testing - Tech Instructor
Nikos Amplianitis
Nikos is a Quality Assurance Engineer who holds a BSC from University of Piraeus in Business Administration and an MSc in Advanced Software Engineering from the University of Sheffield (UK).
Being an ISTQB Certified Software Tester, Nikos works for Sword Technologies in European Union IT Projects since 2014. He is responsible for the full S/W Testing lifecycle, from Test Planning and Change Management, to Test Scenarios creation, execution and formal reporting. He is also an expert in providing documents of the highest standards to the EU Member States customers.
---
George Gaganis
Java Academy - Senior Tech Instructor
George Gaganis
Giorgos is a Java Software Engineer currently working at Advantage FSE on Digital Banking. He has rich and varied experience of over 10 years, having worked on diverse industries including financial, public sector and mobile development, both as an individual contributor and lead.
He is contributing to Java Open Source projects and is a believer in software craftsmanship and pragmatic use of TDD for production development. He has attended world-class java training, Java Specialists Master and participated in JCrete 2017.
Giorgos is an active member of the local Java Community, being co-organizer of the local Java Meetup Group, delivering talks and being part of the program committee of Voxxed Days Thessaloniki conferences.
---
Klearchos Klearchou
Java Academy - Senior Tech Instructor
Klearchos Klearchou
Klearchos is a Software Engineer/Java Software Architect specializing in the design and implementation of highly scalable and available enterprise systems. He participates in all phases of the software development lifecycle (SDLC). He is a certified AWS Solutions Architect and Scrum Master. Finally he is a frequent speaker at the Thessaloniki's Java Meetup Group. In his spare time he likes running and beekeping.
---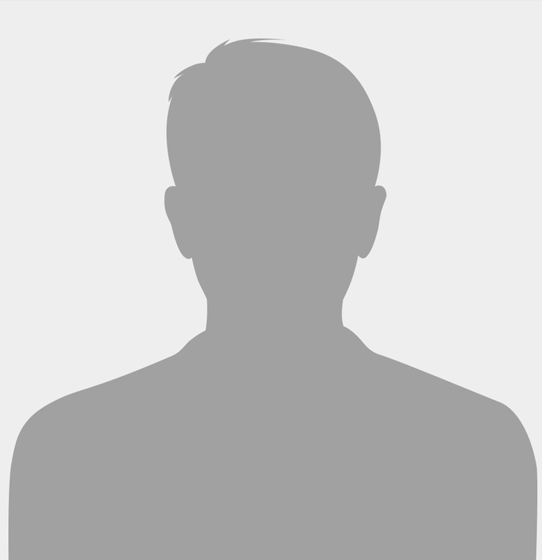 Christos Argyriadis
Java Academy - Senior Tech Instructor
Christos Argyriadis
Chris is a Software Engineer part of Foodtec Solutions' core development team, providing technical solutions for the hospitality industry. He is the technical lead across multiple core projects; offering architectural solutions to projects, hands-on development, guidance in application security, performance and deployment.
A firm believer in teamwork, part of his everyday job is mentoring junior developers in software development best practices and often getting paranoid about privacy.
---
George Tzinos
Java Academy - Tech Instructor
George Tzinos
Hello, I am George Tzinos, I am 24 years old and currently, I work remotely as a Web Developer at InstaShop.
At the same time, I am going to complete my MSc in "Artificial Intelligence" at AUTH. In 3 years of my professional experience, you can easily realize that I work mostly with web technologies. This is my passion!
---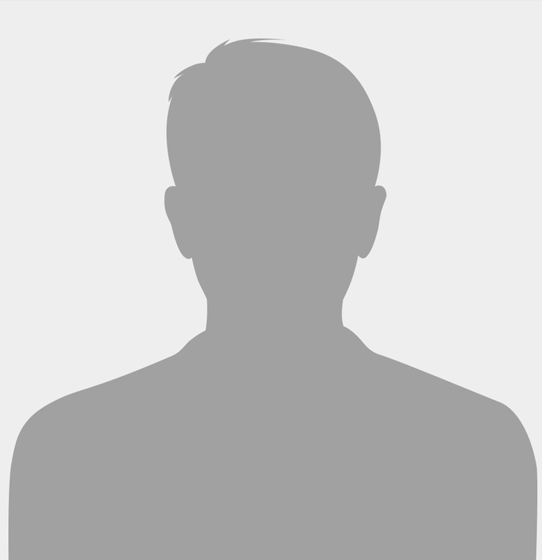 Petros Perlepes
Google Analytics Developer
Petros Perlepes
Petros combines a Computer Science background with deep understanding of Analytics, Optimization and Development. He has worked on enterprise analytics projects in a variety of sectors including banking, e-commerce, travel and many more.
Aside from his day to day job, Petros has been working closely with top software publication companies ,like Manning and The Pragmatic Bookshelf, as a Technical Development Editor and Technical Proofer. From these projects he has been exposed to a broad spectrum of technologies ranging from Node.js, AWS and Kubernetes to Apache Kafka, Aurelia and Ruby On Rails.
As a Google Analytics developer he assists companies in building and maintaining a data-driven culture and is an active member and speaker for the Google Developers community. He passionately advocates the true collaboration of IT, Marketing and Business people in small medium and large companies alike for reaching the common goals of growth.
---
George Theofilis
Blockchain Developer - Tech Instructor
George Theofilis
George has experience in designing production level software systems. He has been working with distributed ledger technology, authoring smart contracts and creating web-based front ends for smart contract systems. In addition, George is Synaphea's founder, one of the first blockchain technology companies in Greece.
---
Dimitris Deligiorgis
.NET - Senior Tech Instructor
Dimitris Deligiorgis
Dimitris holds a BSc in Information Technology and a MSc in Advanced Information Systems, both granted from University of Piraeus.
He works as a software engineer for almost a decade, specializing in Microsoft platforms and technologies. He has worked in four different companies, in a variety of projects and market sectors.
He strongly believes in freedom of thought and knowledge distribution. He is excited about structured logic, mathematics, phy
sics and above all, love for perfection.
---
Konstantinos Athanasoglou
.NET - Senior Tech Instructor
Konstantinos Athanasoglou
Konstantinos has been involved with web and speech application development for more than seven years, working in large-scale, enterprise systems. His main domain of expertise is the financial/banking sector, but has also experience from the travel domain.
He now works as part of the Viva Payments Core team, which helps provide the necessary integrations and services for the Web and Mobile clients of the company.
---
Christos Tzirtzilakis
.NET - Senior Tech Instructor
Christos Tzirtzilakis
Christos is a senior software engineer and scrum master with extensive experience and management skills and works for a high tech cloud based payments factory. During the past 10 years he has been developing solutions for various major companies while been involved in the whole development life cycle. He mainly works with Microsoft technologies but that does not stop him from playing around with anything new and interesting he gets his hands on.
---
Dimitris Liaskos
.NET - Senior Tech Instructor
Dimitris Liaskos
My name is Dimitris Liaskos, for the past five years I have worked as a software engineer
providing solutions mainly for fleet management and payments systems using SQL, the .NET stack and cloud infrastructure, specialising in the back end.
I am excited solving design problems, understanding how things work and explaining technical subjects to people using layman's terms and in my free time exploring new programming paradigms.
---
Kostas Makedos
DevOps Engineer - Senior Tech Instructor
Kostas Makedos
Kostas is a Senior Software Engineer with more than 15 years of cross-industry experience. He holds a Bachelor in Physics and a MSc in Information Systems. He has worked both in private and public sector, assisting development teams to utilize the most appropriate tools and techniques for their Software Development and Delivery.
---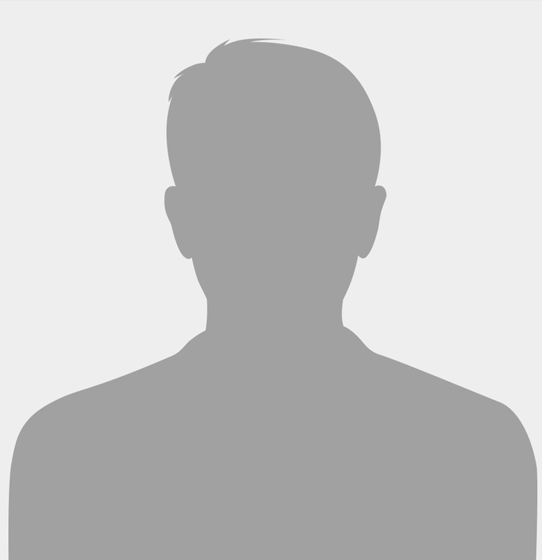 Sokratis Kapetaneas
DevOps Engineer - Senior Tech Instructor
Sokratis Kapetaneas
Sokratis is a Senior DevOps Engineer with more than 10 years of experience in designing and supporting mission critical IT Infrastructures.
He holds a Diploma in Electrical and Computer Engineering from Aristotle University of Thessaloniki and an MSc in Telecommunications from University College London (UCL).
Throughout his career he has gained experience in many IT Infrastructure components such as Operating Systems, Virtualization, Storage, Networking and Security. Currently he is focusing on Software-Defined Infrastructure and Cloud Computing.
---
Gerassimos Mitropoulos
DevOps Engineer - Senior Tech Instructor
Gerassimos Mitropoulos
Gerassimos holds a BCs in Telecommunications Engineering from the university of Bologna (Italy) and is a Red Hat Certified System Administrator.
He is a DevOps Engineer with a strong Linux background and experience in building and deploying applications using Docker containers with main focus on automation procedures.
He has worked as Software Engineer for more than one decade in the telecommunication industry developing java/j2ee applications.
---
Julie Simou
Big Data - Senior Tech Instructor
Julie Simou
Experienced Information and Data Management Enabler and Data Strategy Booster with proved history of working in the Insurance and Banking industry. Skilled in Dimensional Modeling, Data Architecture and Analysis, Hadoop technologies and Metadata Management methodology. Solid professional that holds an iMBA focused in IT Management and Information Technology and Project Management Master from AIT.
Certified in Enterprise Data Management Strategy and Big Data Analytics from MICompany – Netherlands. As a project leader on Big Data and Analytics projects responsible for providing Data Management Stratagies in order to align business and technical stakeholders by integrating activities to reach unprecedented levels of efficiency and control.
---
Spyros Argyroiliopoulos
Java - Senior Tech Instructor
Spyros Argyroiliopoulos
Full Stack Developer.
Java & JVM enthusiast.
TDD apprentice and Craftsmanship practitioner.
Agile methodology and SCRUM devotee.
BSc in Mathematics Alumni, MSc in Computer Science in progress.
Learning by teaching advocate.
Lifetime inquirer and continuous learner.
Currently working on Lottery and Gaming industry for Camelot Global and Agile Actors.
---
Stelios Matthaios
Java - Senior Tech Instructor
Stelios Matthaios
Stelios Matthaios works currently as a Software Engineer in Agile Actors. He has a BSc in Informatics and an MSc in Computer Science from Athens University of Economics and Business.
Stelios works for more than 6 years as a Software Engineer. He has developed applications in various industries like Big Data, Telco and Betting. He is passionate about his job and enjoys motivating other people.
---
Glykeria Katsari
Java Academy - Senior Tech Instructor
Glykeria Katsari
Software Engineer with experience in Spring Framework , RESTful APIS design and Data Management. Clean code / Scrum practitioner and tech Mentor in various programming bootcamps (Karriera, Code.Hub, Alliance).
---
Christos Gavanas
Java Academy - Senior Tech Instructor
Christos Gavanas
Chris holds a BSc in Informatics and Telecommunications and MSc in Computer Science at the National and Kapodistrian university of Athens.
Solid CS background, always enjoying studying and experimenting with state-of-the-art technologies. Evolves and develops himself collaboration, team play and teaching.
He is a Software Engineer, currently working for Camelot Global, building Lottery platforms.
---
George Oikonomopoulos
Angular - Instructor
George Oikonomopoulos
George is a Senior Software Engineer and currently works on applications of EU institutions. He holds a BSc in Informatics of AUEB.
Although he has worked with several technologies, he found love in Reactive Programming and for the moment is messing around with Angular,RxJS,Redux and Typescript.
---
Sotiris Κakavoulis
.NET - Senior Tech Instructor
Sotiris Κakavoulis
Sotiris Κakavoulis is working as a Full Stack developer at NBG, on behalf of Agile Actors.
Programming is his passion and well-written code a matter of honor. He strongly believes that a developer is defined by the way he thinks, not by the tools he uses. So he struggles to expand his horizons of science in all directions and try to become more and more, a powerful problem solver.
---
Elias Chatzigeorgiou
BI - Senior Tech Instructor
Elias Chatzigeorgiou
He is currently working as the BI Solution Architect in UK's #1 transfer company – hoppa.com. He holds a 20 years' experience in the IT-industry in a diverse variety of fields, such as 3D rendering (raytracing, polygon rendering), CAD software (AutoCAD, IntelliCAD), telecoms, billing systems (Vodafone Greece), Signal Intelligence (Electronic warfare system, delivered to the Greek Army), Business software (CRM, CMS, ERP systems), online services (search & booking engines for the online travel industry), compilers (code generators from ASN.1 to C/Ada), mobile apps (Xamarin for Android/iOS). Having worked extensively with databases in general and SQLServer in particular (all versions since SQL2000, namely 2005, 2008, 2012, 2014 and 2016) and dealt with scale-up architectures, data replication, high availability, performance tuning, query optimization and high-volume databases, he is now crafting BI solutions using a mix of on-premise & cloud-based resources (Azure).
He has also participated in EU research projects – one of them being taste, a project funded by the European Space Agency, targeting embedded devices that are used in satellite products.
He has been a co-founder in Semantix S.A. – a greek startup specializing in telecoms & advanced
---
Christos Kotsidimos
BI - Senior Tech Instructor
Christos Kotsidimos
Mr. Christos Kotsdimos is a qualified IT Engineer graduate of University of Northumbria at Newcastle. In 2010 he also received his MSc in Information Technology Management from the university of Seattle, Athens Campus.
Since 1999, he has accumulated a solid and extended work experience in the field of Information Technology as he has worked in many areas of the IT. Started as a junior system engineer and database administrator and now is an IT Manager of InternetQ. Throughout his career he has worked in a series of projects regarding database design, optimization and deployment. Furthermore, he has assisted companies in adapting to IT changes.
At the moment he is working at InternetQ as an IT manager driving a multinational team of engineers in cutting-edge technology projects in areas such as music streaming, mobile advertising and cloud.
---
Tsakalis Ioannis
BI - Senior Tech Instructor
Ioannis Tsakalis 
IT Delivery BI Supervisor at Vodafone.
---
Sokratis Vidros
Node.js - Senior Tech Instructor
Sokratis Vidros
Lead Software Engineer at Workable, a fast-growing startup developing modern recruiting solutions. Passionate about building rich internet applications using latest HTML 5 technologies, modern front-end frameworks and reliable backend stacks. Also working on online fraud detection by studying the behavior of malicious users in web applications. Graduate of the National Technical University of Athens, Greece and École Nationale Supérieure des Télécommunications (Telecom ParisTech, France).
---
Ema Zyka
Vue.js - Senior Tech Instructor
Ema Zyka
A Senior Front-end Developer at EMPIST (EMPIST  is a Shopify Plus Partner and a fast-growing company providing IT solutions whose HQ are located in Chicago, IL).
She is also a Co-Owner at Web & Art Solutions, a web agency in Athens, specializing in website security services for the past 5 years.
---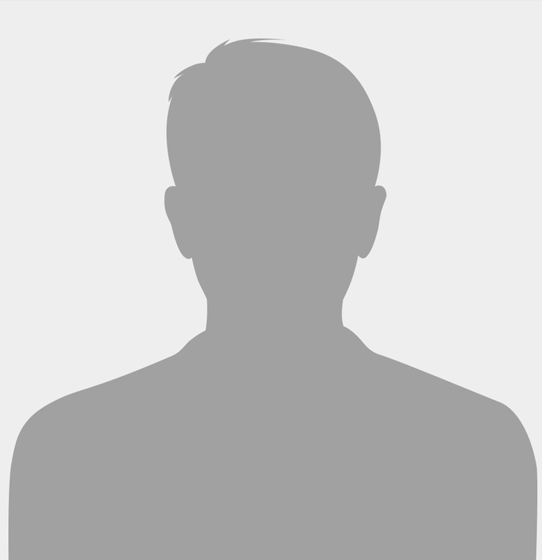 Akis Pietris
Vue.js - Senior Tech Instructor
Akis Pietris
Akis is a Senior Full-stack Web Developer with 7+ years of experience. During these years he created software for clients ranging from individuals and small-businesses, all the way to large enterprise corporations. He can't hide his passion to implement solid web applications, craft clean and user-friendly experiences and solve problems. Javascript and PHP are the languages that he enjoys the most, but he's always interested in learning new and modern technologies.
---
Karolos Koutsoulelos
Data Science - Tech Instructor
Karolos Koutsoulelos
Karolos is a software engineer. He holds a BSc in Computer Science and he is undergoing his studies for MSc in Advanced Software Engineering.
Currently, he is working as a support/software engineer in the travel industry with main responsibilities involving Web API maintenance and monitoring, process automation and Web applications development.
---
Thanos Tagaris
Data Science - Instructor
Thanos Tagaris
Thanos Tagaris is an Electrical and Computer Engineer currently pursuing his PhD in Intelligent Systems Laboratory of the National Technical University of Athens. He has participated in both state and EU projects and has worked in the private sector as an Electrical Engineer and a Data Scientist. His PhD focuses on Artificial Intelligence and Deep Learning for Image Processing.
---
Panagiotis Konstantinidis
Big Data Engineer - Instructor
Panagiotis Konstantinidis
Big Data Engineer with a Software Engineering background. I hold a Bachelor's degree in Computer Science, and am an Oracle Certified Implementation Specialist for Big Data, ADF (11g & 12c), and Linux.
---
Code.Learn is an academic and technical methodology that simulates Tech Industry and offers real hands-on  experience from Developers to Developers.